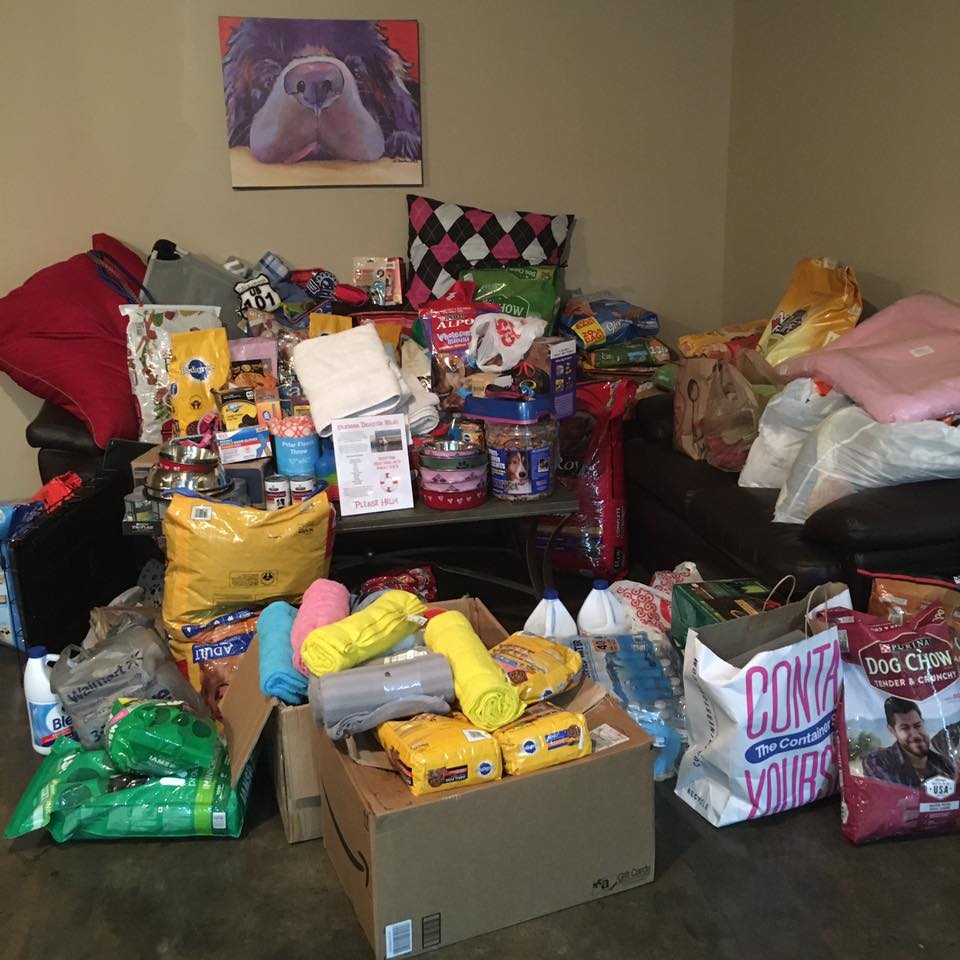 29 Sep

Lucky Dog Helps Pets from Louisiana Flooding

At Lucky Dog Bark and Brew, giving back to the community is the one of the things closest to our hearts. When we heard about the terrible flooding in Louisiana and how it was affecting the local dog shelters, we knew that we had to help. With the assistance of our amazing Lucky Dog friends and family, we were able to donate a large moving truck of supplies to the Companion Animal Alliance of Baton Rouge.

The Companion Animal Alliance of Baton Rouge is a 501c3 organization that gives back to the community through education, spay/neuter clinics and so much more. They care for over 400 animals on a regular basis and are always in need of supplies! Visit their website for more information or to make a donation.

We held donation drives at both Lucky Dog locations and our awesome customers brought in an overwhelming amount of supplies! We received enough donations of pet beds, water, cleaning supplies plus dog and cat food to fill a 16-foot moving truck!! In addition to collecting supplies, we hosted an event to raise money for donations. Lucky Dog contributed 10% of bar sales in addition to all the cash donations to benefit this worthy cause which raises $2,000! We used these funds to purchase more pet items for dogs and cats affected by the horrible flooding.

Volunteers loaded the moving truck, and Lucky Dog owners, Randy and Kelly Waugh, began their journey to Baton Rouge, Louisiana. After a twelve-hour drive through the south, they arrived at the Companion Animal Alliance of Baton Rouge where the volunteers could not have been more grateful for the donations. It took 2.5 hours and six volunteers to unload the large amount of donations in the moving truck!

Kelly said, "Randy and I were blown away by how incredible the staff here was. They were grateful and kind and loved each and every animal. These donations couldn't have gone to a better place!"

Many thanks to all of our amazing Lucky Dog friends and family for their donations and making this drive a HUGE success. Special thanks to Charlotte-Mecklenburg Animal Control and Allen Tate Mortgage for the truckloads of donations! We are beyond blessed to have such a loving and generous community and we appreciate all of the love and support.