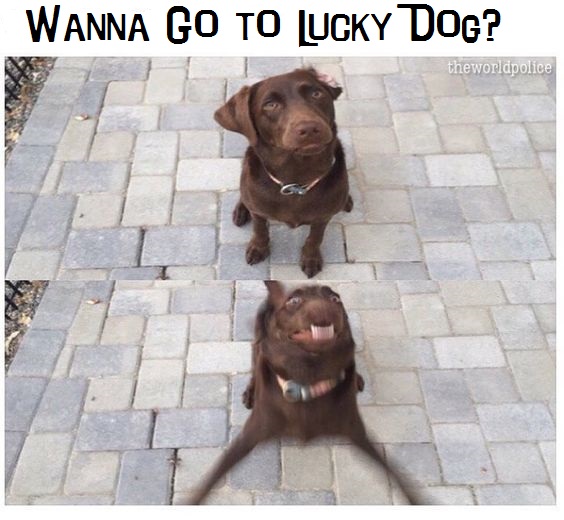 Want to WIN a $250 Gift Card to Lucky Dog!? We are doing a Video Challenge All March Long! We are looking for the best video of your dog reacting to "Wanna Go to Lucky Dog!?"!
How to Enter:
Post on either events with Lucky Dog Bark & Brew Charlotte or Lucky Dog Bark & Brew LKN ANYTIME FROM NOW UNTIL THE 30TH OF MARCH. We will have event pages for both locations. Upload your video of your dog freaking out when you ask them if they WANNA GO TO LUCKY DOG!
Be sure to include #wannagotoluckydog in the post so we can always find you. Instagram Users can play along as well. Just always include #wannagotoluckydog to be included in the contest.
We will pick the top three on MARCH 31st from our Lucky Dog Charlotte location and Lucky Dog LKN location and then we will let you all decide who wins! Upload on both event pages for TWO chances to win!
Contest starts now! Get those pups excited!