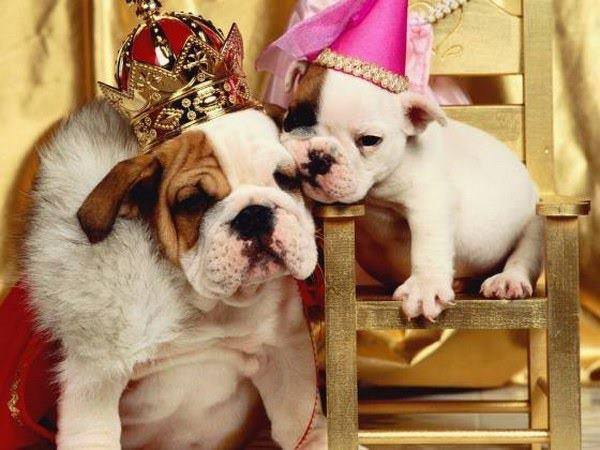 *****21 and over Event! (Furry Children only please) all dogs are welcome as long as they are fixed, friendly and up to date on all shots! ******
Once again, we will be hosting our annual Bulldog Beauty Pageant to benefit Bullies 2 The Rescue! Join us January 26th for a one of a kind party! Pageant starts promptly at 2:30pm but all participants should be registered by 2pm.
Bullies from all over will come dressed in their best and vie for the following coveted titles:
Prettiest
Most Handsome
Miss Congeniality
Mr Congeniality
Best Smile
Best Butt Wiggle
Best Trick
Best Dressed
Best Personality
Cutest Couple
Class Clown
Cutest Puppy
Best in Drag
Most Team Spirit
Sexiest Senior
Favorite Frenchie
Favorite B2TR Alumni
Bulltimate Grand Supreme
If you would like to enter your bullie into the pageant before the day of the event, please donate $20 prior to January 26th through their paypal account located at www.bullies2therescue.com – PLEASE be sure to note that it is for the beauty pageant. Entry fee is for the pageant ONLY and will go up to $25 at the door the day of the event. THERE IS NEVER A CHARGE TO COME ENJOY THE FUN WITH OR WITHOUT A BULLIE, ONLY IF YOU DECIDE YOU WANT YOUR PUP TO ENTER THE CONTEST! 100% of all proceeds will go directly to Bullies 2 the Rescue (a local 501c3).
If you are interested in donating prizes for the winners, please contact Niki@luckydogcorp.com.
**$5 beer of the month is OMB 1768 Dunkelweizen & $5 cocktail is the Hemingway (rum, grapefruit juice, lime juice, simple syrup)! **
***Bad Mother Smokers food truck will be there from 2pm-6pm to fill your bellies!***