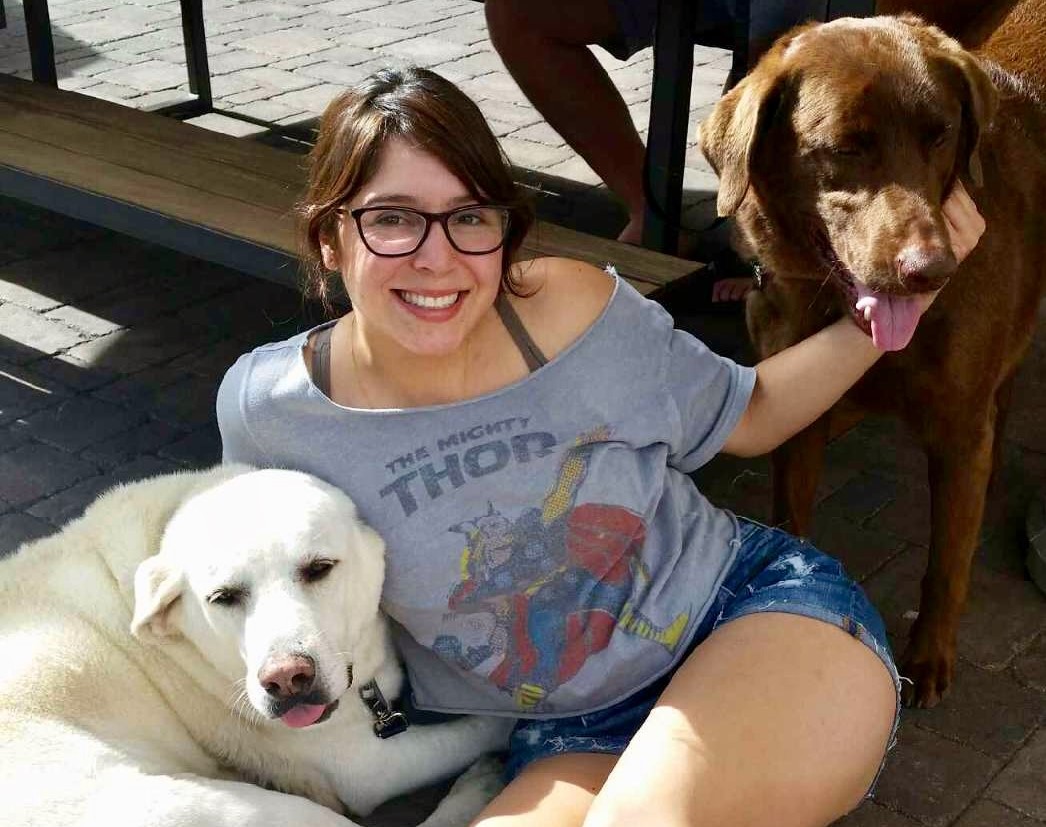 29 Jul

Check out another Employee Spotlight from our Lake Norman Crew! Meet Miranda!

Miranda has been part of the Lucky Dog family since May of 2016 and we don't know what we would do without her.  Her smiling face and great attitude always brightens everyone's day.  She loves each and every dog that comes into our facility and works hard to make them all feel loved while they are in our care.  Miranda started as a dog handler with us originally and because of her work ethic and great attitude, we ended up promoting her to manager.  Learn more about her below…

Name: Miranda

Title: Manager

What are your nicknames? Mir, Miranda panda.

Where do you live? Statesville, NC

Where were you born? Albuquerque, NM

What states have you lived in? NM and NC

What's your sign? Cancer

What is your favorite movie? There are too many to list but I enjoy horror films.

What is your favorite holiday? I love them all!

What makes you love what you do? #1 I love dogs. I love being able to share funny and cute stories about the dogs to their humans and being able to share that experience is a wonderful feeling.

When did you first become passionate about dogs? I've always loved animals, but dogs have my heart.

What's your favorite thing to drink? Coffee

If you could have dinner with anyone living or dead, who would it be? Tina Fey and Amy Poehler.

What is your favorite sports team? Don't have any.

Where is your favorite place to vacation? Puerto Rico.

Why is Lucky Dog a HAPPY place for you? It is almost impossible to have a bad day when you step through those doors. I love the dogs, the parents are kinda cool too 😉 and the amazing people I work with make it my happy place.

When you aren't working, what do you like to do? Anything outdoors, try new places to eat, relax, catch up on my shows.