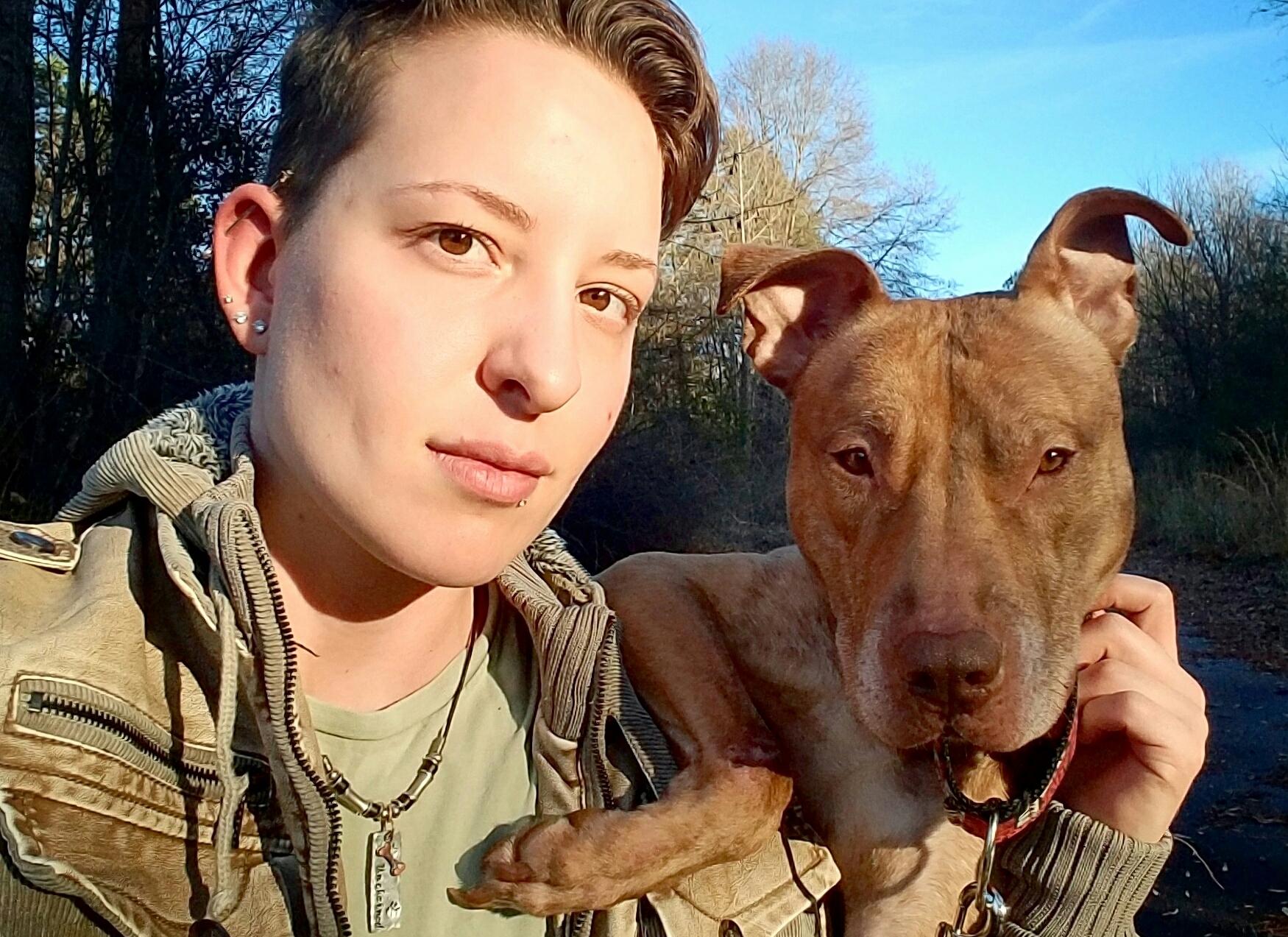 08 Feb

Lucky Dog Employee Spotlight – Charlotte

Last week we wrote about our General Manager Destiny, this week we want you to meet another longtime employee and manager…the one and only…. Charlotte!

Charlotte is incredible with the dogs and works hard to make their playtime fun!  Be sure check out her talented photography skills on our Lucky Dog LKN Boarding/Daycare Dogs Facebook group.   She posts lots of our regular's photos up there so you can keep up with them while they are with us.  She has a true knack for catching them at the perfect moment.  Charlotte loves dogs and dogs love her….and so do we!   Here is a little more about her:

Name: Charlotte

Title: Manager of Lake Norman Location

What are your nicknames? I was actually raised Char or Charlie – no one ever really called me Charlotte until I started working at Lucky Dog!

Where do you live? Charlotte, NC

Where were you born? Raleigh, NC


What states have you lived in? NC, WV,VA,KS, MO, NV

What's your sign? Pisces

What is your favorite movie? The Lion King, The Nightmare Before Christmas, Titanic, and anything by M. Night Shyamalan.

What is your favorite holiday? Halloween

What makes you love what you do? I get to utilize my obsession with the well being of every dog I encounter, on a daily basis. What's not to love?

When did you first become passionate about dogs? Dogs have been my furry collective soulmates since as long as I can remember.

What's your favorite thing to drink? Coffee. Installing an IV would significantly simplify my life.

If you could have dinner with anyone living or dead, who would it be? I think it's safe to say the answer probably changes on a weekly basis, but Paulo Coelho is always pretty far up the list.

What is your favorite sports team? I'm not big into sports, but I have developed a soft spot for the Panthers since moving to NC.

Where is your favorite place to vacation? The beach, hands down

Why is Lucky Dog a HAPPY place for you? Aside from all the amazing people and dogs that cross my path in general, there aren't words to adequately describe having the opportunity to be employed in an environment where the standard for care for all the dogs aligns so well with my personal beliefs about how dogs deserve to be treated.

Lucky Dog nurtures my obsession with treating every dog like it's the most important pup in the world (because it totally is). It's an honor to get to care for and look after people's furkids – being handed that trust isn't something I take lightly. I've seen some very horrifying sides to the life of many dogs while working in rescue, and it gives me so much peace of mind that a place such as Lucky Dog exists, where dogs can just be dogs, safe and loved unconditionally. I'd say that's a pretty happy place for me.

When you aren't working, what do you like to do? Anything that expands my mind and understanding of the world around me.. whether that's through reading, writing, hiking, (or anything outdoors), cooking, or frantically trying to figure out what my dog is chewing on before she swallows it.