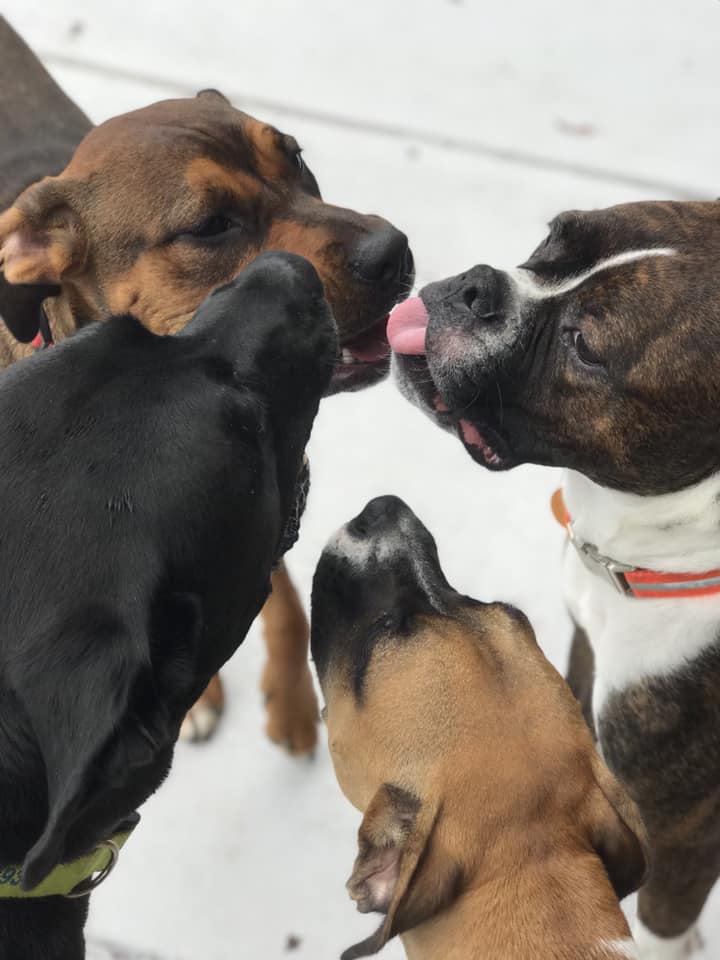 17 Oct

LUCKY DOG STEELE CREEK NOW OPEN FOR DAYCARE & BOARDING!!!

THE TIME HAS FINALLY COME!!

We are now accepting pups for daycare, boarding and baths!!

In order for your dog to come for daycare or boarding they must have a temperament test. Basically, it is a FREE, yes that's right FREE day of daycare where we assess your pup's behavior in group play, transitioning to and from his/her kennel or crate, and overall how they interact with our beautiful brand new facility and staff!!

If you are interested in bringing your pup in please go to the tab on our website homepage labeled "Dog Services", click on online scheduling, scroll down to the bottom of the page and where it says "Steele Creek Location Temp Test" it will guide you through setting up an account online. After setting up your account please email us at steelecreek@luckydogcorp.com or call us at (980) 552-0099 and let us know when you would like to bring in your pups!

Once your pup passes his/her temperament test they are welcome to come for daycare or boarding as soon as you need them to!! We offer great daycare and boarding packages that give you the opportunity to save some money to spend at our full sports bar next door!! The best part of daycare is picking up your pup and going straight to the bar for a beer, glass of wine or cocktail!!

We have food trucks weekly and great specials all week long as well!! Please note you must be 21+ to pawty!