Lucky Dog Bark & Brew
About Lucky Dog
The Best in Charlotte
ALL ABOUT LUCKY DOG
Lucky Dog Bark and Brew is Charlotte, Steele Creek and Lake Norman's best dog park, kennel, and bar all rolled into one! We provide dog daycare and overnight dog boarding services seven days a week. More importantly, we make dropping off your pet easy and convenient, allowing customers to drop off as early as 6:30am (6am in Lake Norman)!  We offer the best pricing around with great amenities, superior cleanliness, and experienced staff.
Whether your dog is ready for a fun day of play in our amazing day care or wants to stay overnight while you are away, the staff at Lucky Dog is ready to love your pup just like you do! We pride ourselves on giving the best baths in town at a price that can't be beat.
Lucky Dog Bark and Brew asks that only guests 21 and older and their dogs enter our facility. ALL dogs must be up-to-date on all vaccines, friendly, and fixed if they are older than six months.
Just as with public dog parks, all dog owners will be responsible for cleaning up and monitoring their dogs. Numerous receptacles are provided for animal waste throughout each facility. We have employees that will also work to promptly remove of any animal waste as well. The Lucky Dog is extensively and professionally cleaned on a daily basis for the optimal health of all of our guests and their pets.
Lucky Dog was featured on BuzzFeed!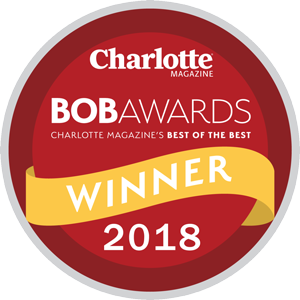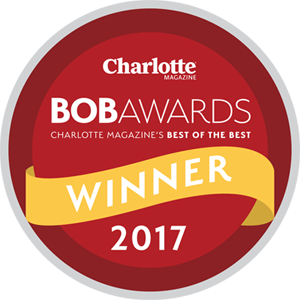 OUR LOCATIONS
Our Lake Norman location boasts over 14,000 square feet of outdoor play for the coolest canines. For the hot dogs, we also have over 3,000 square feet of air-conditioned indoor play area as well. For sports fans, you will love watching your favorite games on any of our 15 TVs: There is never a bad seat in the house for the game – inside or outside! Football fans will be delighted that we have NFL, SEC and Big 10 packages, no matter what station is playing your game! Check out our awesome team shop too where your mutt can be decked out in your favorite team gear.
We opened our second location in April of 2016 and it is one of the most exciting Lucky Dogs yet! Featuring over 25,000 square feet of furry fun, our Uptown location is the best place in Charlotte to bring your canine companion!
We opened our third location in Steele Creek in October 2018. Be sure to come check out our latest and greatest spot, complete with approximately 3,000 square feet of indoor play and close to 13,000 square feet of outdoor off-leash play yards.
LEARN ABOUT OUR WHY
At Lucky Dog Bark and Brew, our goal is to bring the community of dog owners together in a safe, fun environment. Dogs can play and dog owners can enjoy a cold drink with their friends and meet new people. We like to say that Lucky Dog is where everyone knows your dog's name.
Being part of the community means so much more to us than being a local spot where furry friends and their owners can enjoy time together. It means that we are passionate about giving back to local dog charities as well as helping find lost pets and helping dogs find their forever homes.
Managers ensure that all of our staff is properly trained and operate with your dog's best interest at heart. They, like you, are our guests at Lucky Dog. You can feel safe leaving your pup with us knowing that we also train our staff in Pet CPR and First Aid classes. Whether you choose to have your dog bathed, boarded or enjoy our daycare, you can count on your dog being treated with the same respect and love you would give them in your home.