Lucky Dog Bark & Brew
Boutique
Lucky Dog Boutique
We know that all dog owners like to spoil their dogs (as well as themselves), and why not, everyone and their dog deserves a little style. This is why each of our Lucky Dog locations has their very own dog boutique! Each of our boutiques sources as many local products as possible, and when we can't find it local, we only buy from vendors we trust. Make sure to check out the dog boutique on your next visit to the Lucky Dog Bar, on your pups next overnight boarding or day of doggy daycare.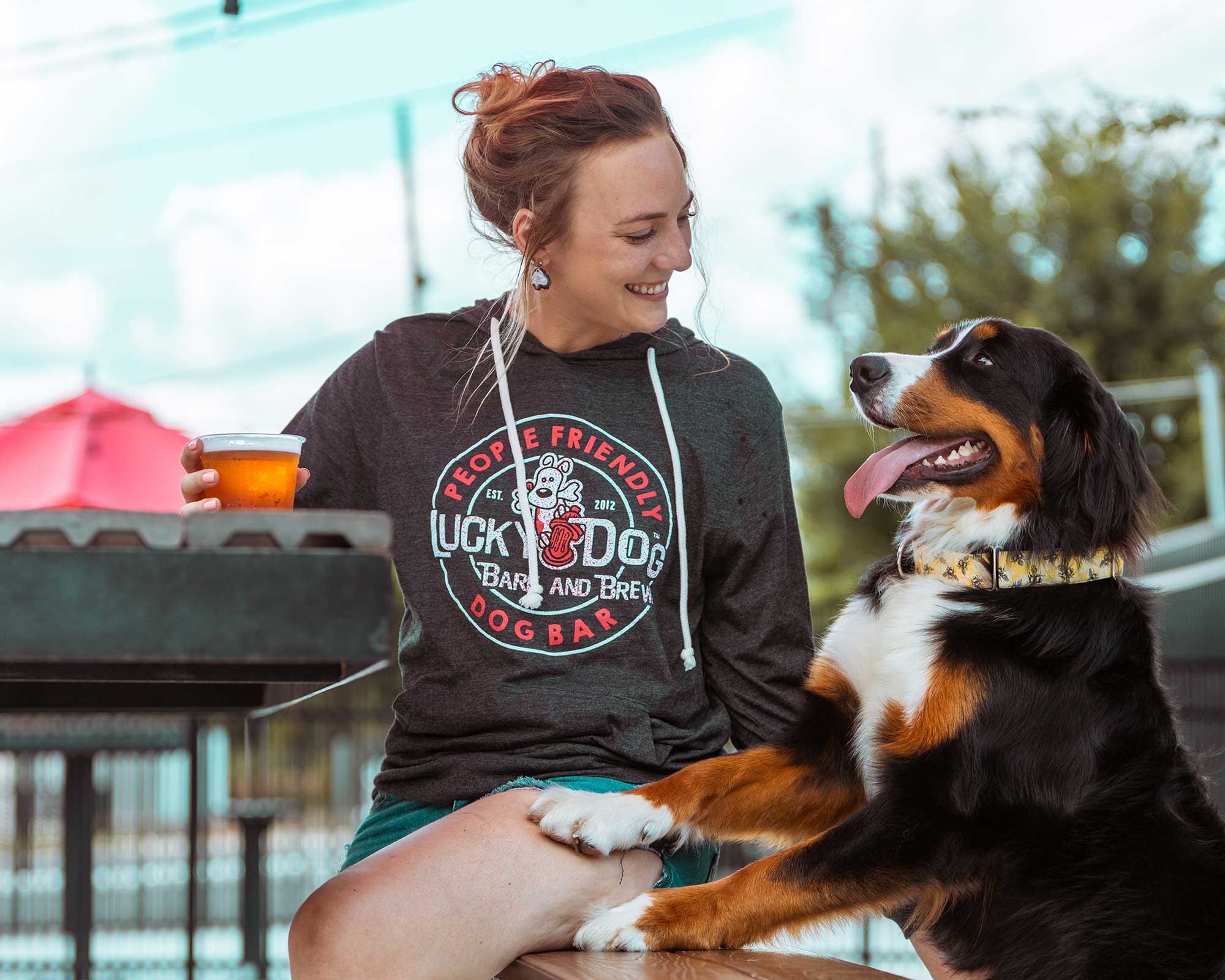 What can you find at the Lucky Dog Boutique?
Styling for Your Pup
Lucky dog is always stocked with custom collars and leashes so your dog can be just as stylish as you are.  We have a variety of styles, colors, and patterns including your favorite local (and national) sports teams. 
Lucky Dog Merchandise
Look good and feel good in your very own Lucky Dog merchandise! We have a full line of tanks, tees, sweatshirts, and hats that are an awesome addition to any wardrobe!  We are always updating styles and colors, so be sure to check back regularly.
Not only do we have a full line of lucky dog gear, we also have stickers!  Slap one of these stickers on your car, cooler, lunchbox, or wherever you want to show off you and your pup are Lucky Dogs!
Dog Treats, CBD, toy's and chews
Each boutique is filled with toys, treats and hard to find goodies.  We have a good variety of squeakers, antlers, chews and treats to keep your dog entertained while they aren't playing with their furry friends.
What's more, is our full line of locally sourced Canine CBD.  This CBD is excellent for anxiety, seizures, pain, and inflammation.  It has also been known to improve skin conditions and depression!