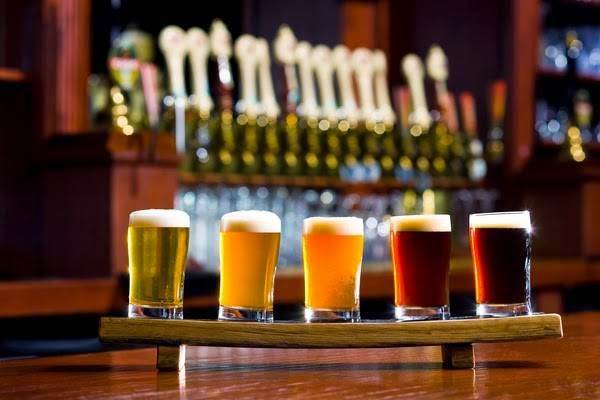 16 Jan

Weekly News and Events for Lucky Dog Bark & Brew

This weekend we will host our very first Winter Beer Fest on Saturday, January 21st .  We have 11 different breweries that will be attending and giving away 8oz samples of their favorite beers.  This will be hosted at our Charlotte location. You can purchase tickets at the early bird price here, or at the door for $25!

Have you heard about our Beer and a Bath special!  Its awesome and fun for you and your pup.  For only $15 you get a beer of your choice and your pup gets a bath.  Win win!  Come to either of our locations in Charlotte or Lake Norman every Tuesday from 5-10pm!

January brings out some of the best specials we can offer!
In Lake Norman, we have monthly specials of $3 Cottonwood Pumpkin, $4 Blue Moons, $4 Three Olive Flavored vodkas and $5 Vodka Red Bulls!
In Charlotte, we have a featured beer of the month – Noda Cold Crash for only $4 and $5 Vodka Red Bulls
Looking for better pricing on boarding – For the month of January, we are offering 10% off our 20-night Boarding Pass at either location! This is the best deal of the year. You will receive 20 nights of boarding for just $630, which is a $70 savings and a nightly cost of only $31.50.
In addition to these fun monthly specials, we also have great weekly specials including half priced wine, and $3.50 pints. Click here to learn more.

We have some fantastic beers on tap! Come out to try a pint or a flight of some of our fun seasonal and local brews.
Beers on tap at our Charlotte location include:
Red Oak: Amber Lager
Blue Moon
Sycamore – Bear in the Woods Brown
Catawba Brewing: White Zombie
Triple C: 3 C IPA
Olde Mecklenburg Brewery: Dunkel, Copper
NoDa Brewing Co: Jam Session, Hop Drop and Roll, Cold Crash
Windy Hill Cidery: Gold Cider
Sugar Creek: Pale Ale, Raspberry Wheat
Birdsong: Higher Ground IPA
Terrapin: Hopsecutioner
Wicked Weed: Uncle Ricks Pilsner
Legal Remedy: Jury Panel Jalapeno Pineapple
Legion: Path to the Dark Side Porter
Double Barley Brewing – THRILLA IN VANILLA PORTER NEW!
Beers on tap at our Lake Norman location include:
Sam Adams: Winter Lager
Terrapin: MOO HOO Milk Stout
D9: Viking Froach Sour
Oskar Blues – Death by Coconut
NoDa Brewing Company: Hop Drop and Roll, Jam Session
Sugar Creek: Pale Ale
Bells: Best Brown Ale
Olde Mecklenburg: Copper
Bud Light – Always $3.00
Blue Moon – Always $4.00
Blue Moon
– Cappuccino Oatmeal Stout
Red Oak: Amber Lager
Triple C: 3 C IPA
Birdsong: Higher Ground IPA
Foothills: Jade IPA, Cottonwood Pumpkin
Full Sail: Amber Ale
New Belgium: Chocolate Chip Cookie Dough Ale
Catawba Brewing: White Zombie
Deep River: Joco Winter White, River Bank Rye-It Pale Ale
Lucky Dog Bark and Brew is the best spot for watching your teams, wether it be NFL, NHL, NBA or NCAA, we have it all! If you are just looking for a fun and unique spot to hang out with friends while your dogs play; or need dog boarding and dog day care in the Charlotte and Lake Norman area, you will love Lucky Dog! Be sure to join us on Facebook or Instagram for all the happenings! We look forward to seeing you soon!